Do you know that your hair products can actually save the environment?

Yes, you can save environment and have pretty healthy hair also with Natur hair products.
Last week Natur had an event in Prestige Hair & Beauty Salon, Kemang to re-launch their products and to introduce Luna Maya as their new ambassador. This event was called "Natur Hair Experience" and they invited media, beauty bloggers and mangrove volunteers.




Before we were entered the main event, we got our hair wash and blow by Prestige's team with Natur variant products.

First after registration, I had a hair check.This check is to know my hair type and condition.




Based on the checking, my hair type is oily (which surprised me coz forever I knew, my hair is dry. I never had problems with oil on my hair. I think the weather, my meal and everything made my hair become oily). So the therapist suggest me to eat less spicy and oily food. I also need to wash my hair everyday. And she also suggest the salon staff to wash my hair with Natur shampoo for dandruff. (The oil in my hair became dandruff)



Moi while got my hair dried and styled with Prestige staff. The staff there were super nice and friendly.
Felt very comfortable talking with them.
I was using Natur shampoo for Dandruff, hair tonic and hair mist.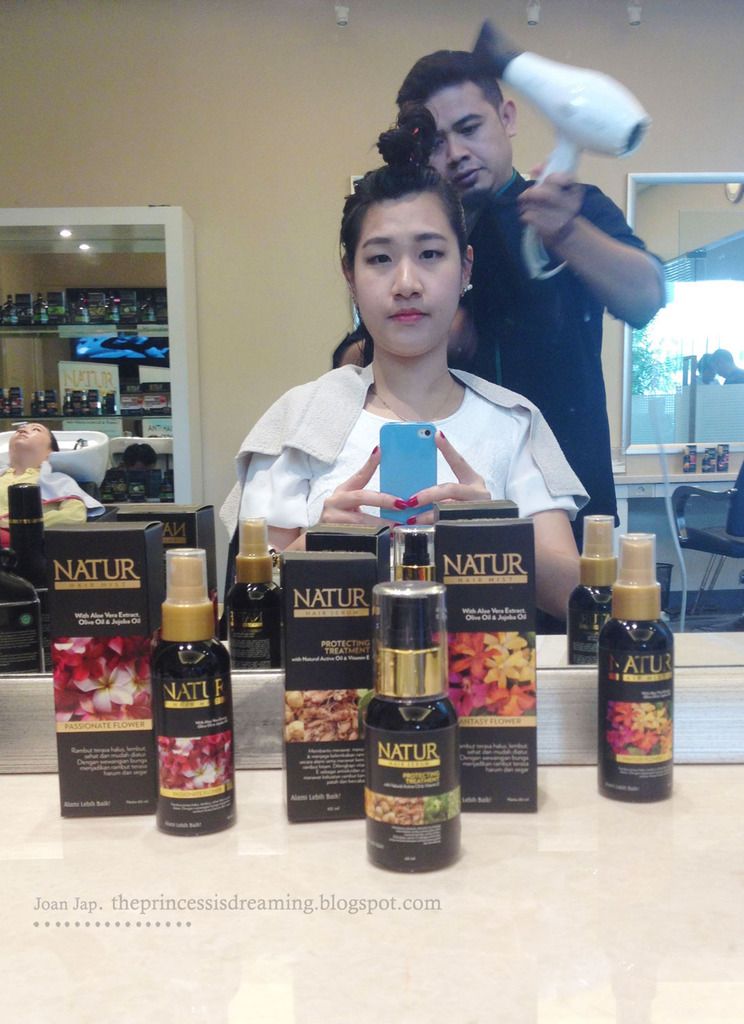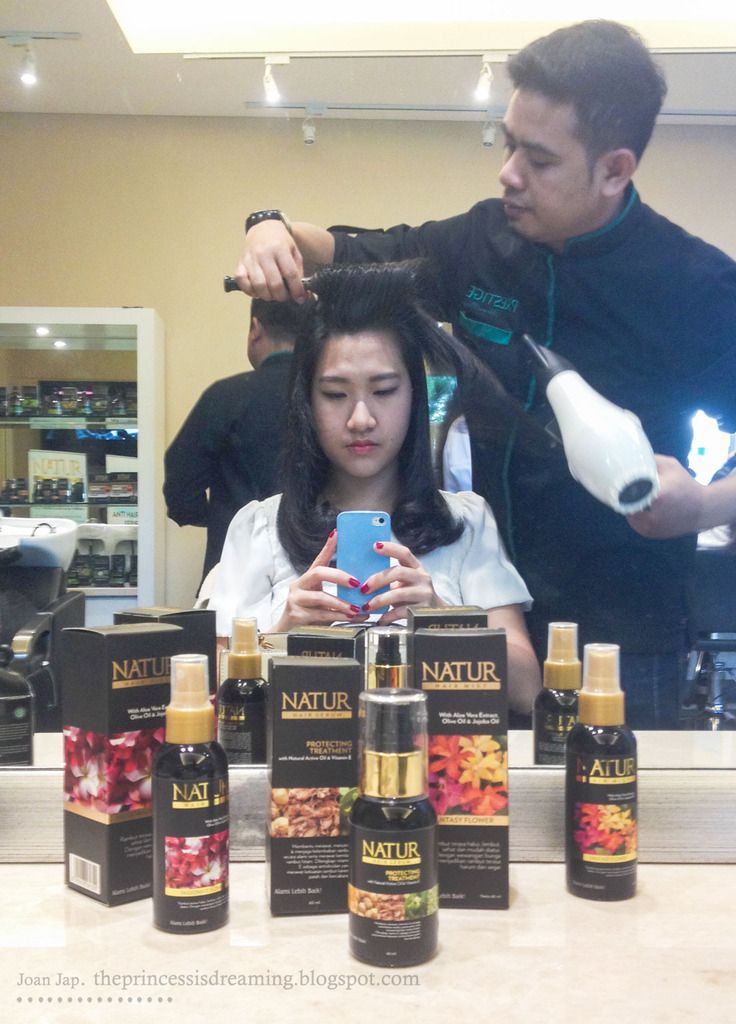 These are few of Natur newest products that will be introduced at the event.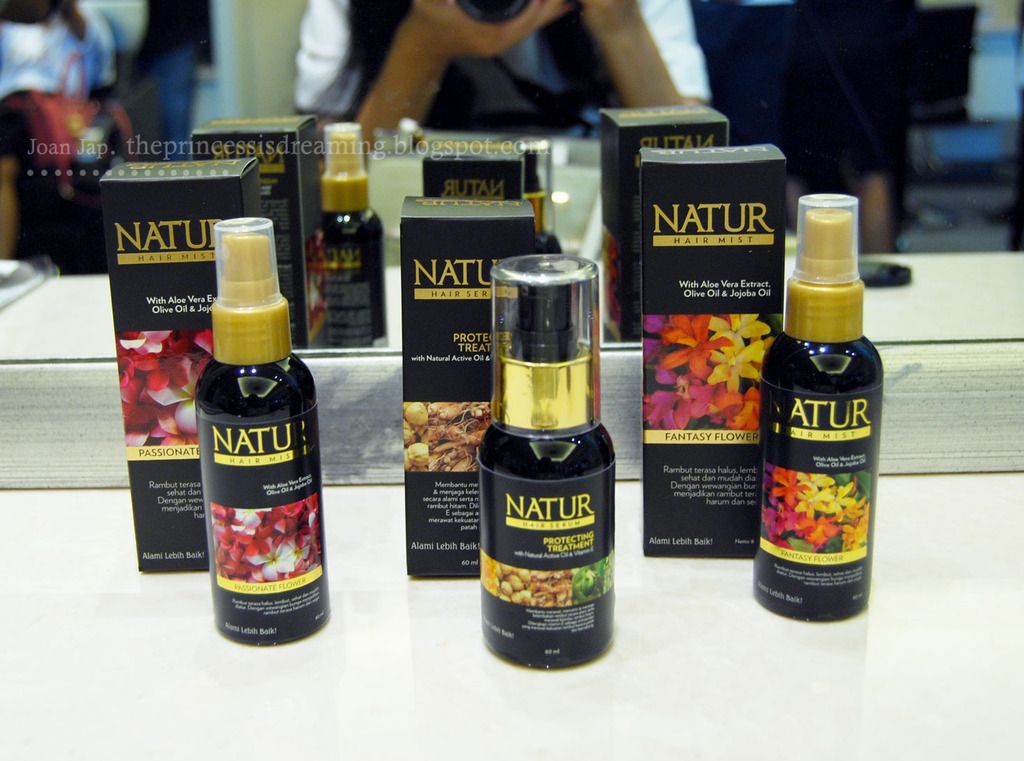 Now onto the event! Beauty bloggers got their place at one long table. The other tables are belong to Natur people, KeMANGTEERs and Media.


From left to right, Mbak Rahayu Prasetyawati (Natur Brand Manager), Luna Maya (Brand Ambassador), Mas Agung (KeMANGTEER)

Here, Luna Maya as the Natur Brand Ambassador told story why she loves Natur. She said that her hair is not volume, but after using Natur, her hair has more volume. The ingredients of the products are also natural, so it's great. Oh yea, she likes the Ginseng extract ;)

Mbak Ayu was introducing three Natur new products. Hair serum, hair mask and hair mist. Hair serum and hair mask can maintain strength of hair shaft, nourish and moisture the hair, because we are oftenly dealing with coloring, blow dry, flat and curling iron etc, so our hair could damage easily. The different is, hair serum is leave on, hair mask is apply after shampooing and should be rinsed off.
And there is hair mist with flowers scent to make our hair fragrant and fresh.

Aside from the products, Mbak Ayu also told us about Natur's CSR Program with the collaboration of KeMANGTEER Indonesia. Every buy Natur product it means we give Rp 1000,- donation to grow mangrove plantation.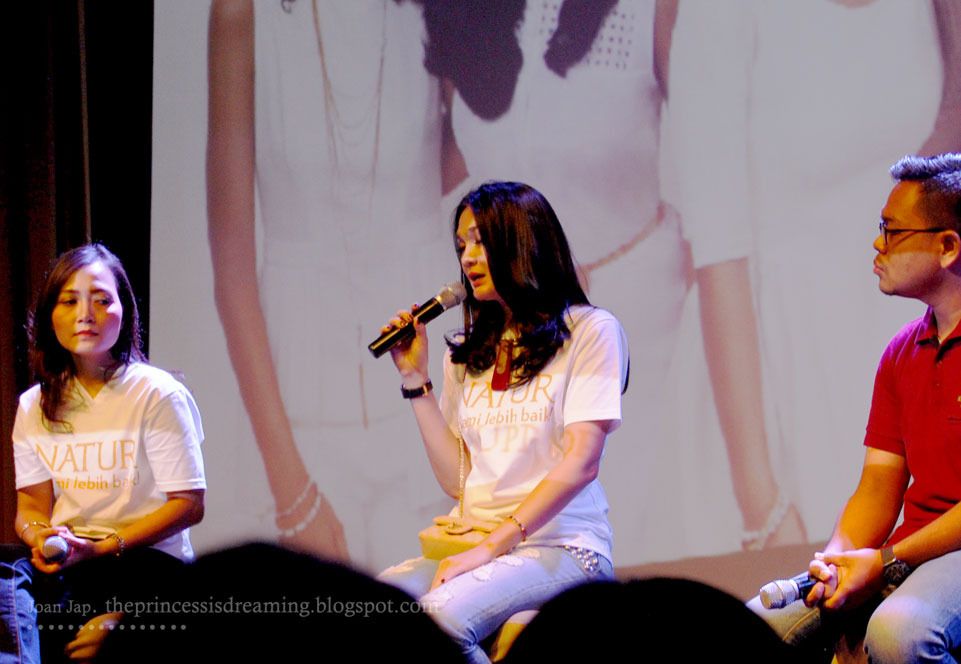 This is Mas Agus, the representative of KeMANGTEER. He explained why we need to grow mangrove for our future.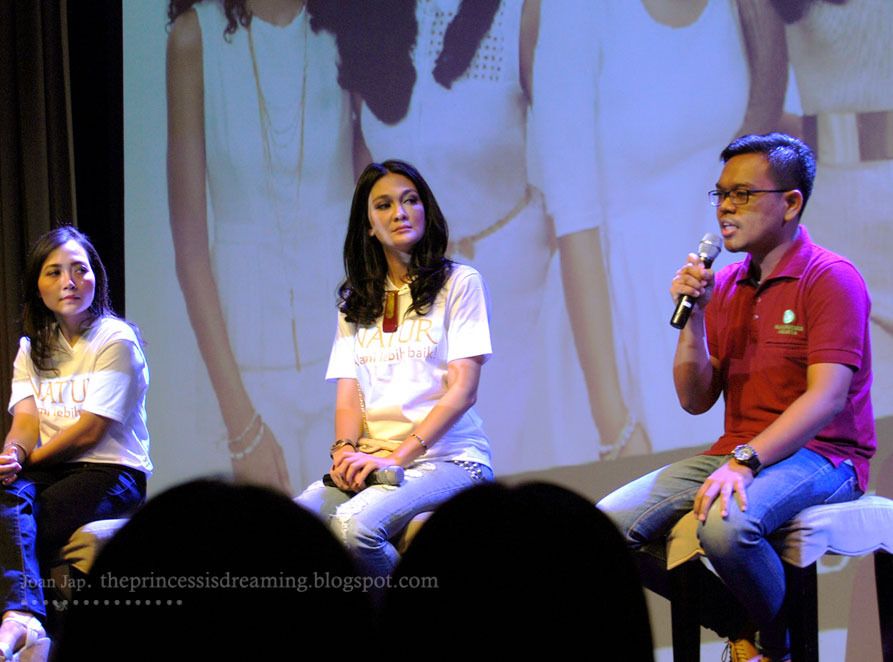 The highlight of the event is.. Natur gave donation to KeMANGTEER as a support for preservation of mangrove and coastal environment.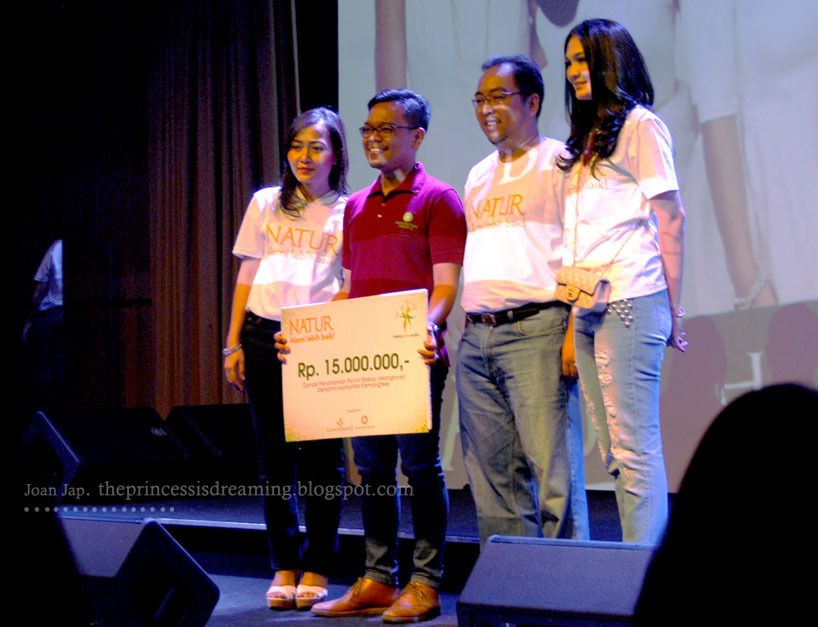 So.. this is the happy bloggers with their beautiful hair by Natur ^^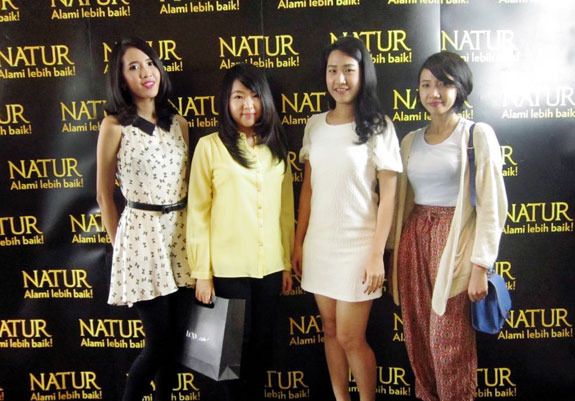 Natur not only generous for environmental, but to bloggers also! Look what I got from the event.
Plenty hair beauty supplies! ^,^ So happy! Will make review soon. hoho