iippiieeyy!! I'm happy! I'm happy!! I got a mail from UK. Okay, I'm sorry that I was and am so excited because a mail! But this is not JUST an ordinary mail, but this is a royal mail, I mean, royal stamps. hoho..

Thanks to my friend and my English tutor, Charles for this mail. He's so kind. When he went back to London he was kindly asking me that I want something from his mother country. He knew that I love magazine, so he offered to give me some magazines (and he did!). But then he asked me again about what I would love to have from overseas, then I said that I always collected stamps back then and I would love to have UK's stamps. Fortunately, the timing was just perfect. Britains were crazy about The Royal Wedding, and of course its souvenir: Prince William and Miss Kate Middleton's limited stamps.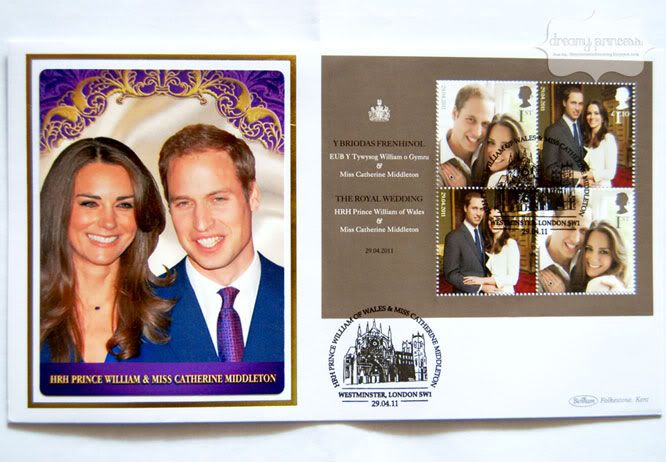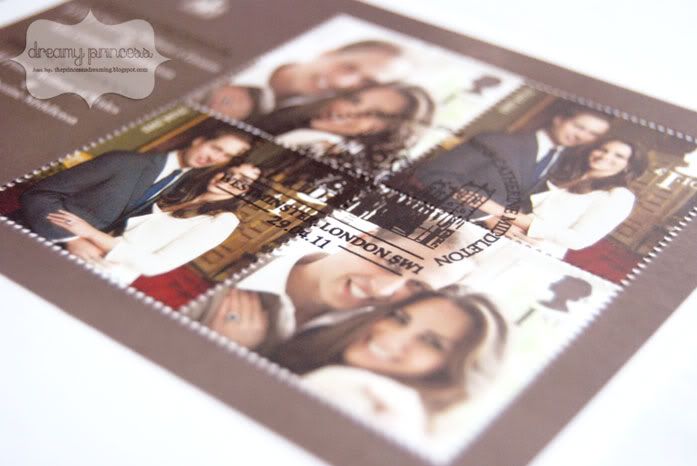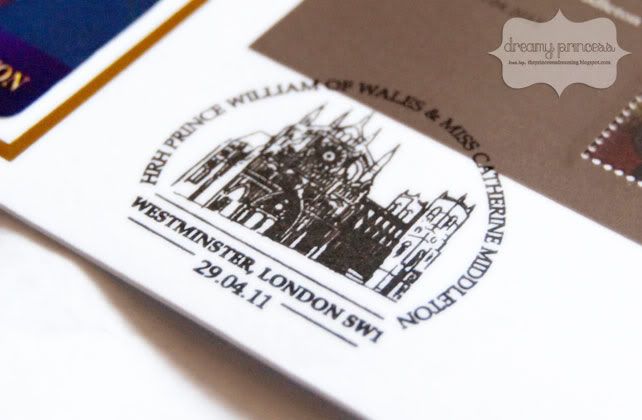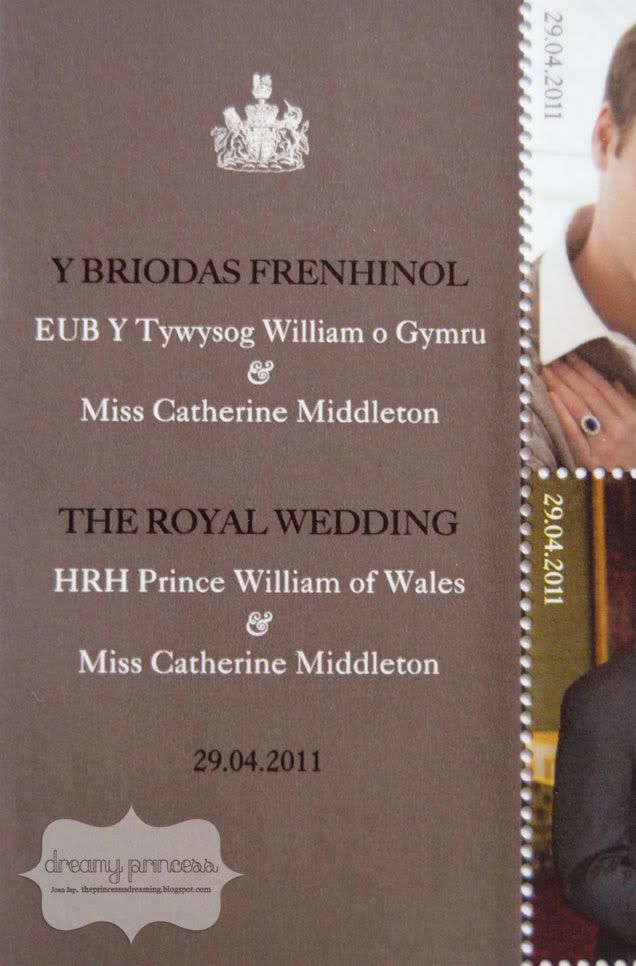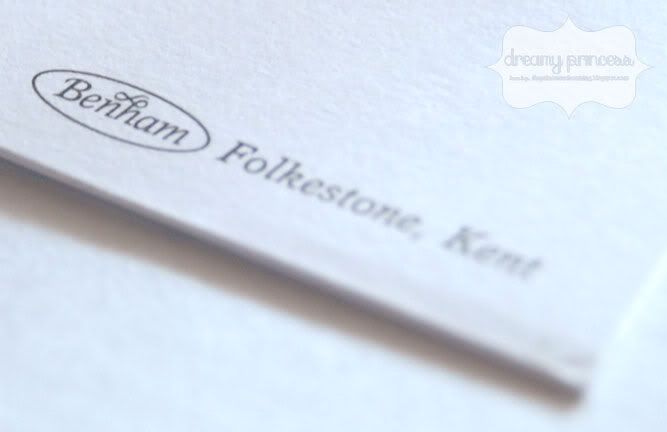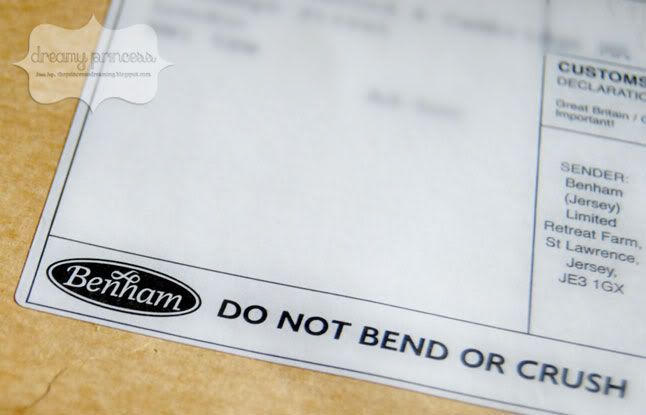 I think to get these stamps, ppl have to pre-order them at Benham? I don't know, I just assumed it when I read the envelope.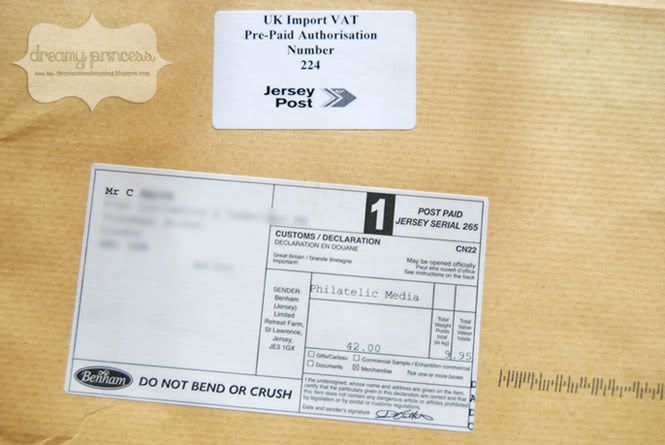 Along with the stamps, the package came with few magazines. One UK BAZAAR (March issue) and three YOU (27 March, 3 April, 17 April issue). I've never have UK's mags before, I'm so excited!
Do you know about YOU magazine? never heard of. But it's pretty good to read(: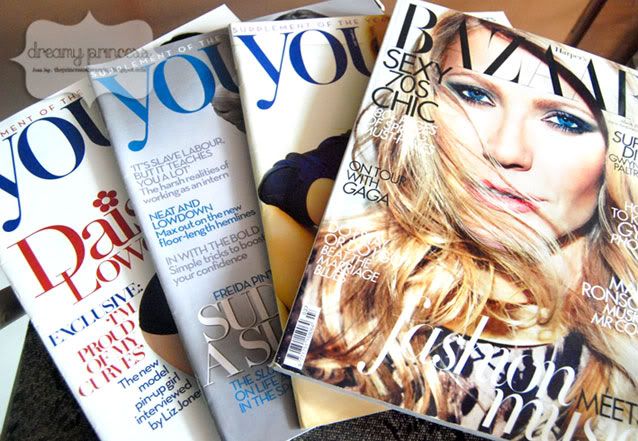 It seems that Paltrow has became so famous these months because of her move to the UK.
Gwyneth Paltrow in BAZZAR.
At the top pic, I feel that at that angle, Gwyneth is a little bit looks like Blake Lively..Do you agree with me? or is it just me who thought that? xD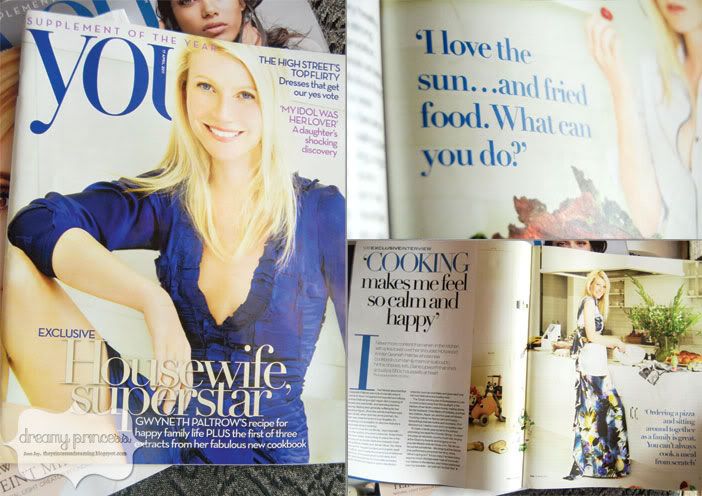 Gwyneth Paltrow in YOU