i again, everyone! Who knows and likes and use lip tint? Raise your hands please.. Oh, I forgot I couldn't see your hands xp (forget my randomness here). I had been curious with lip tint and decided to give it a try. My first attempt was using
TONYMOLY lip tint
. And this Etude House Dear Darling Tint #03 was my second attempt. Let's see how it works.
This is the front look. The liquid looks red. In fact, the tint has orange color.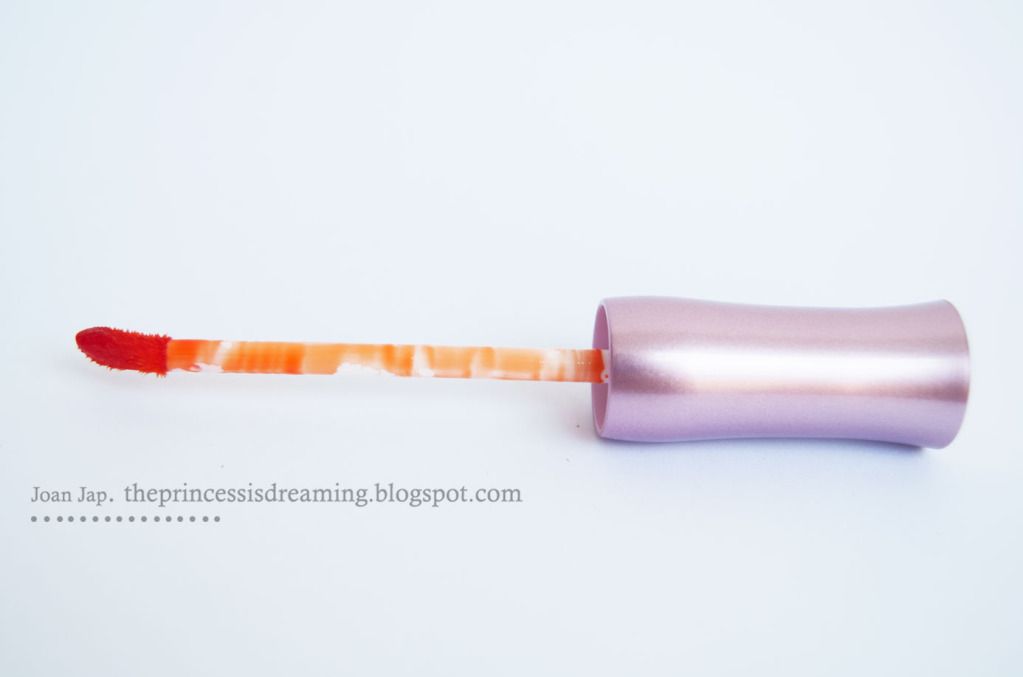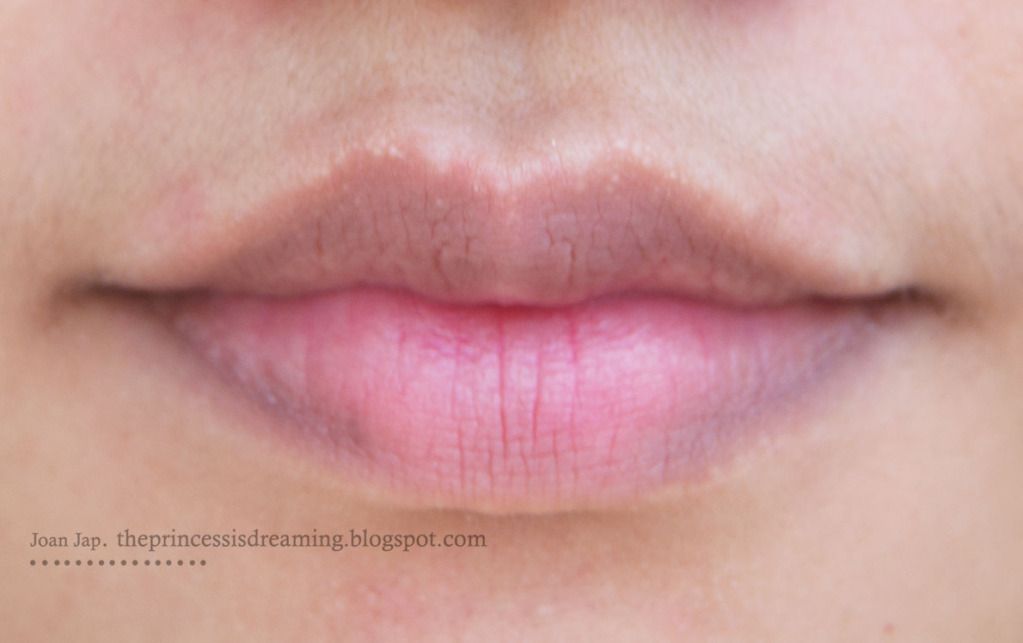 Here it is my ugly bare lips.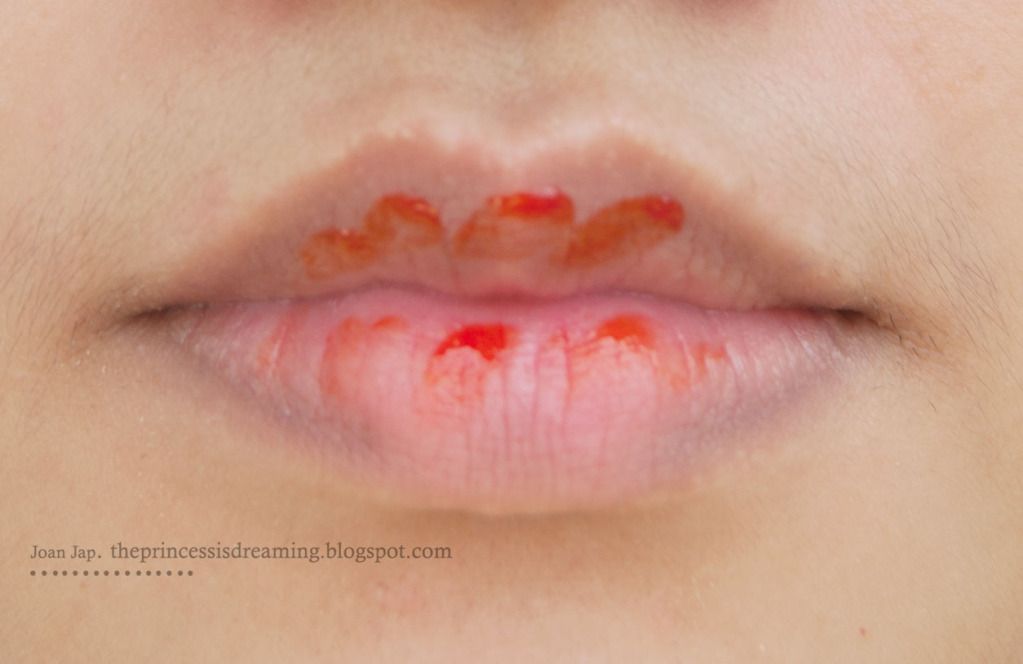 I dab it to my lips, but it wasn't working. The color didn't pop out, so I swipe the lip tint like using a lip gloss. After this, I blended it with my finger.
This lip tint is like a jelly for me because it's glossy and viscous. It also tastes and smells sweet. And what I like the most, it doesn't feel dry to my lips.
Voila!
Because the lip tint usually has sheer color, I suggest you to add layers to make the color more visible. For myself, my upper lip seems can't absorb the tint as good as my bottom lip so I have to add more more more layers.
After applying lip tint, you can use lip balm or lip gloss. You just have to remember to not apply those before the lip tint. It can mess up the lip tint applicator, makes your lip tint can't blend perfectly to your lips.
So this is it. Please share your experience using lip tint (: