LOVE making nail art!
Every time I get bored with my natural nail color, at least I color them with nail polish immediately. Sometimes when I'm in the mood, I will make beautiful nail art (:

This time, the nail art I want to show you was made with:
1. Etude House Petit Darling Nails PK008
2. OPI Mini Glittery Pink
3. Etude House LUCI Darling Fantastic Nails #05
4. Etude House Jewel Nail Stone (I forgot to take picture)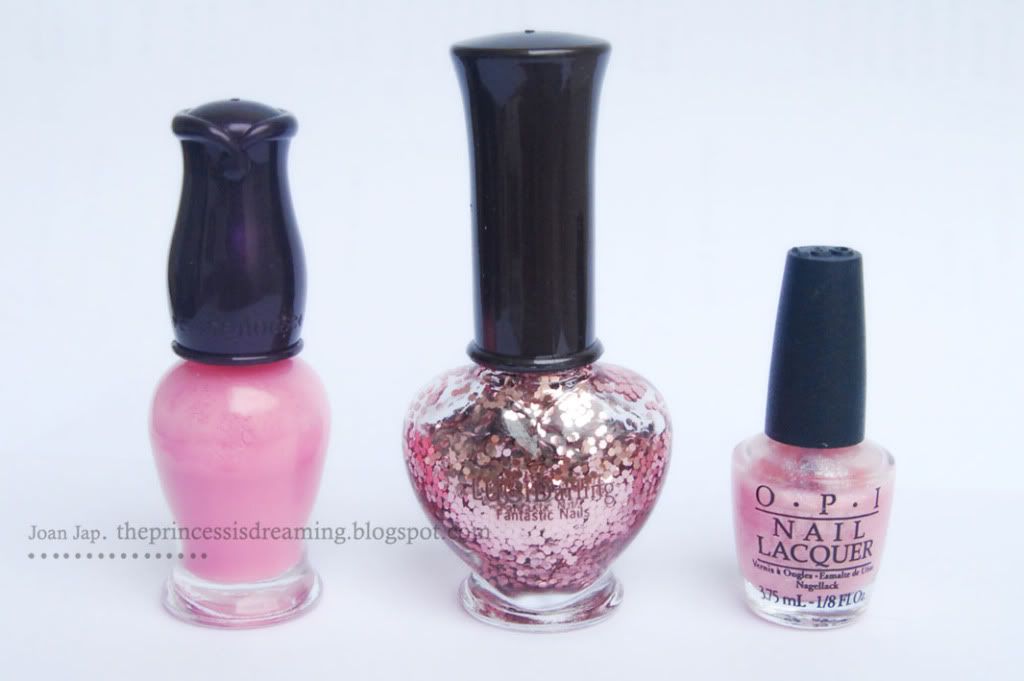 Here's the step by step to create the nail art. (I'm sorry the quality is so bad. I took the pics with smartphone)
1. Apply a thin layer of pink Petit Darling Nails starts from the edge till the tip of your nail surface.
2. Continue to apply few coats on the tip. Don't worry if the result is not neat. We will coat it again anyway.
3. Coat all over your nail surface with Glittery Pink polish.
4. Now is the fun part. Add bling with LUCI Darling polish and nail stone.
5. Finish it by applying your favorite top coat.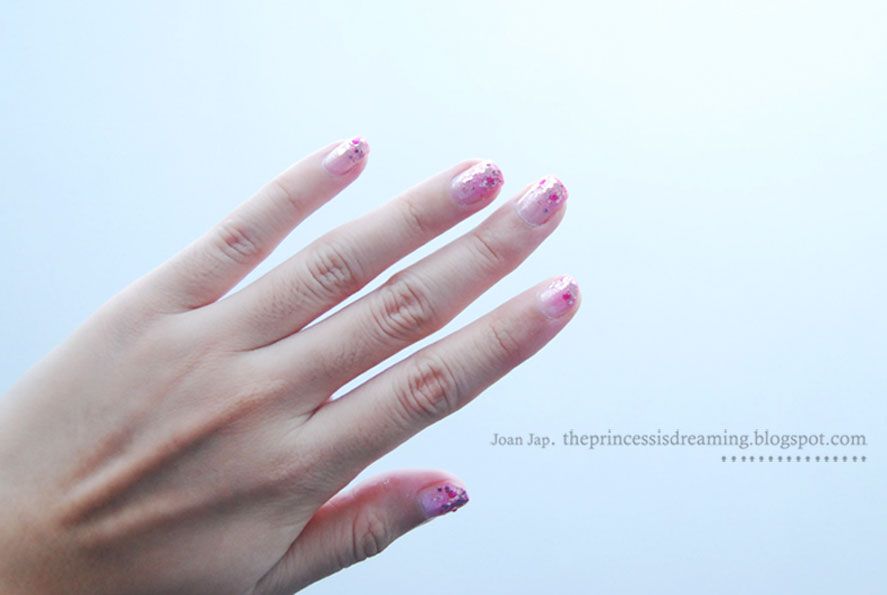 You can also be creative with adding nail sticker.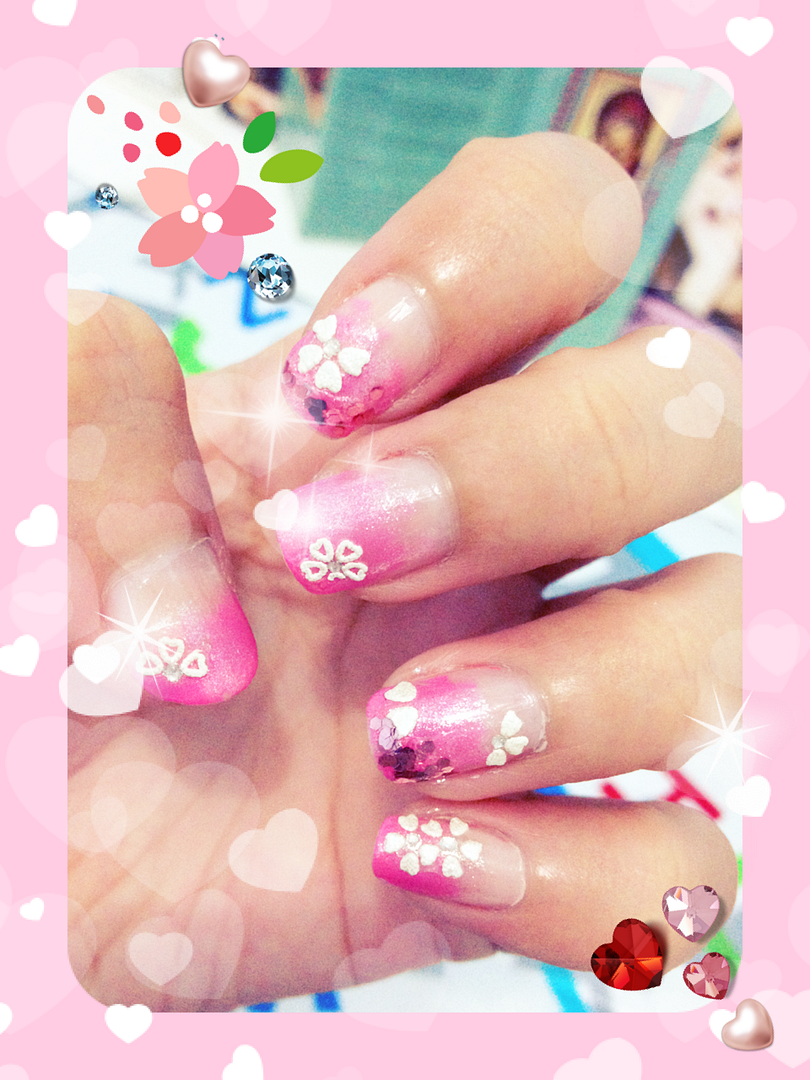 This is my most favorite nail art. I hope you like it too. Bye! x3