Hello Hi Hi again, beauties!
It's weekend already. Time to pamper yourself to be beautiful :D
For you who want to have beautiful nose black and whiteheads free, I have a great news. Now you can have one of b.liv best seller product, Off With Those Heads - blackheads sebum gel 3ML sample!
What are you waiting for? Go go follow the instructions below to get it!
1. Click on this link
http://www.bliv.com/id/grabursample/
You will see below visual pop up
2. Fill in the needed information and click submit
3. Click "share" button, share the picture below at Facebook and #blivindonesia
4. Follow b.liv at Facebook (
www.facebook.com/bliv.indo
) and Instagram (
www.instagram.com/bliv_indonesia
) for latest information and winner list.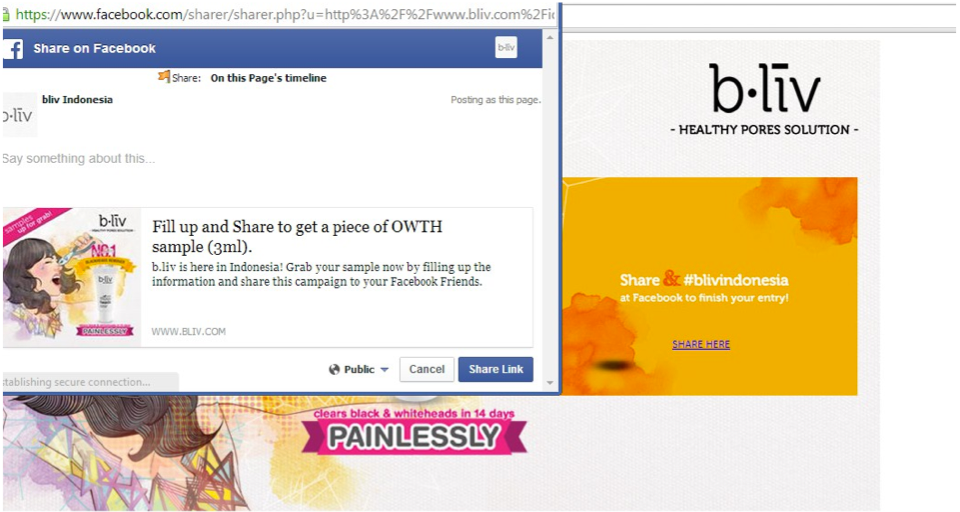 5. You will receive an email attached with this discount via email, the sample Off With Those Heads 3ML will courier to you!
This promo ends 30 September 2014.
If you get interested with this product, you can purchase it on b.liv website
www.bliv.com/id
Have a best luck of you!