Books are the quietest and most constant of friends; they are the most accessible and wisest of counselors, and the most patient of teachers. ~Charles W. Eliot
I finally finished reading a novel titled "The Historian" by Elizabeth Kostova, after about two or two and a half years the novel just piled with the other books.
Well, the plot was quite interesting and also exclaiming. It made me wonder much about the life of Dracula who was the core of the story was all about. Even if I knew that the novel was a mixture of facts, history and fiction, I want to dig more histories and facts in it.
So many places were mentioned here. This made me a bit dizzy and confused because I didn't know the exact place and also made me realized that Europe is a big continent.lol..
Let books be your dining table,
And you shall be full of delights
Let them be your mattress
And you shall sleep restful nights.
Yes, I'm a novels-holic. My family loves to read, so also with me and my lil brother. But we have different taste of story. My lil brother would love to read about fiction- fantasy- adventure kinda thing, while I would love to read about drama-love- fiction like chicklit and teenlit.
Here are some of our collections..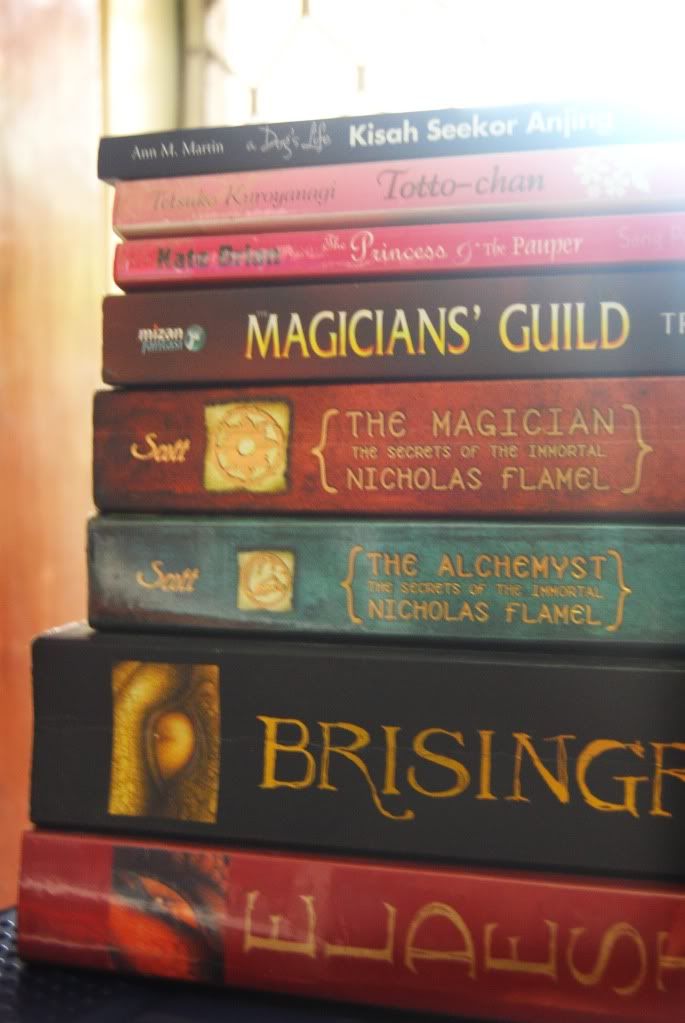 You can guess which books belong to me and which belong to my brother..(: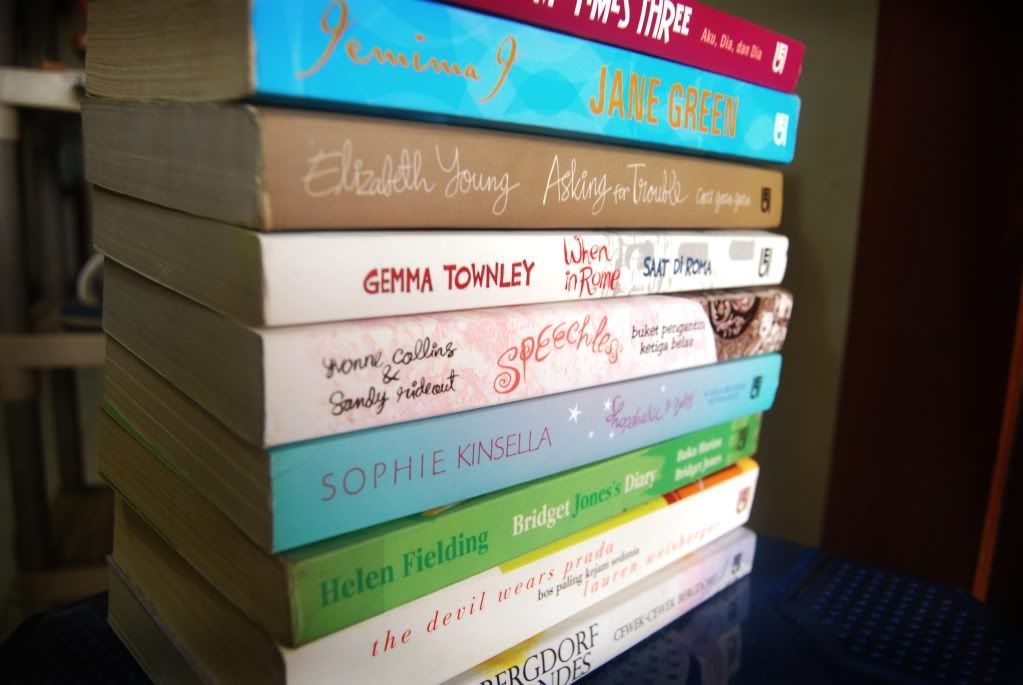 Anndd... don't forget about magazines! I'm addicted to this thing! this pic shows some of my overseas magazines. I never buy again since my college. I even rarely buy the local magazines. I have too many of them, so I have to find more space to put them all..*sigh..