When you see this post, maybe you say 'Harry Potter again? Everybody is talking about it. Oh, please not again…' I know I know. Every blogger talks about this a lot, but I can't help myself not to post this. I'm so in love with the series, and I'm glad to say that this one is one of the best Harry Potter movie series. Well, I can say this because I'm not into the previous series like no 5 and no 6. That two movies were so lame! Uuuggh.. But now Harry Potter is back! Lots of humor and more thrilling! I laughed and cried in the cinema xp
I give 9 stars out of 10. Really! This is one of the best movie this year. If you guys haven't seen this, YOU MUST!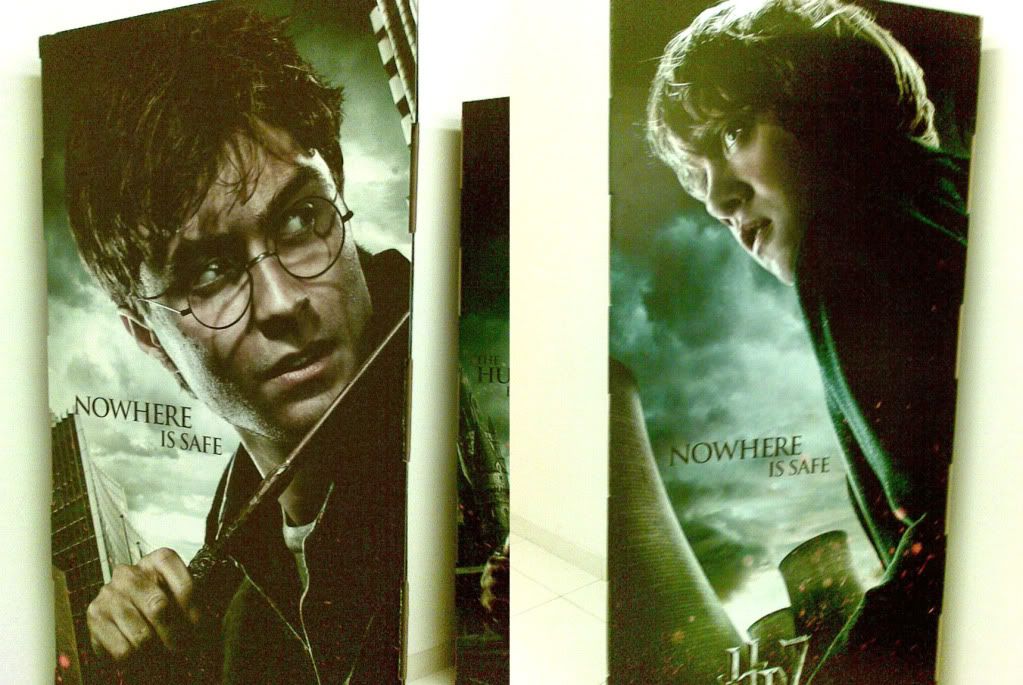 Bad quality, yes.. I took it with cell phone. They're standing poster.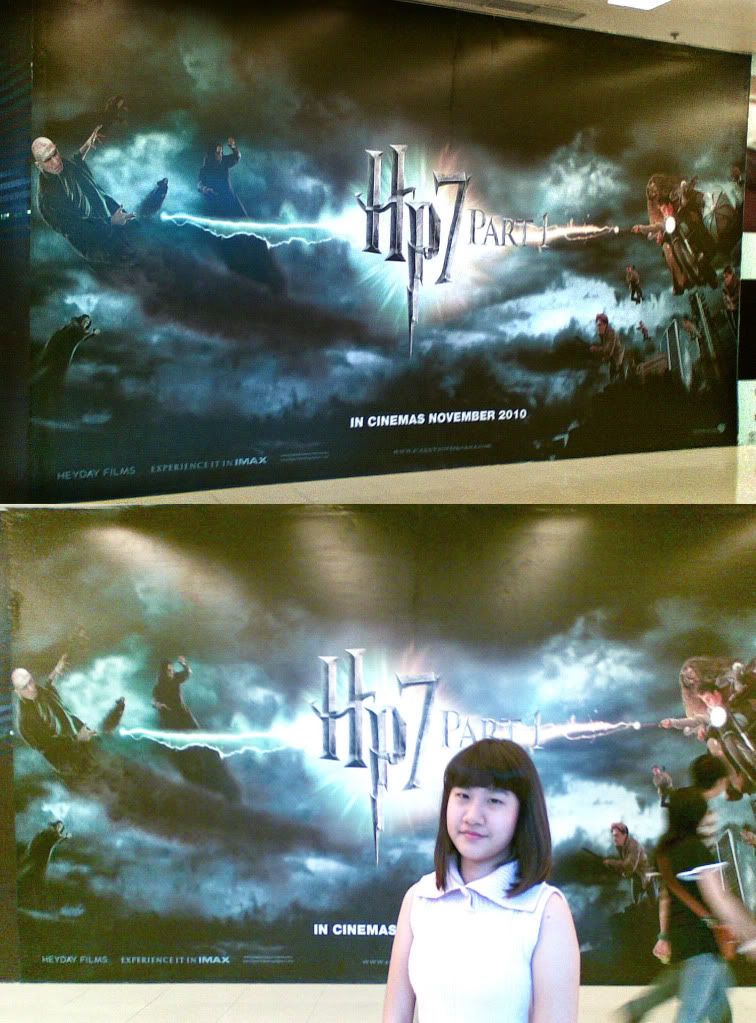 I recently cried when the photo was taken, so it's not a nice pose xp