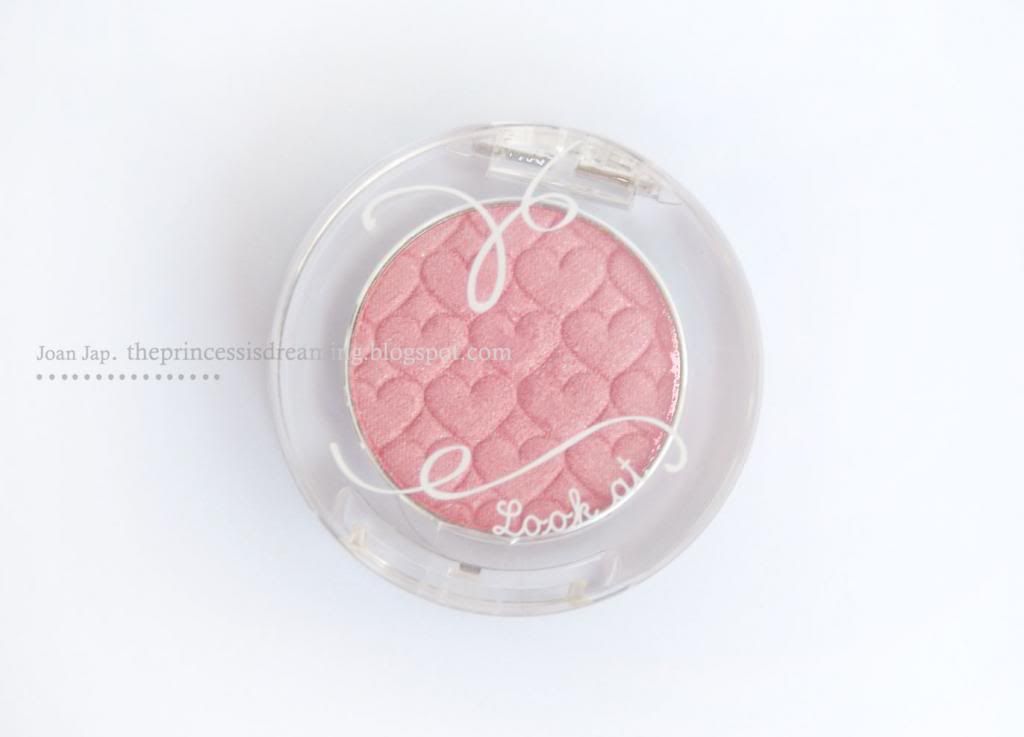 I've been having this eyeshadow for a long time, but I just remember to post about it now xp
Pink color for your face is never go wrong. It looks natural on our skin.

I love the hearts pattern here. Very sweet!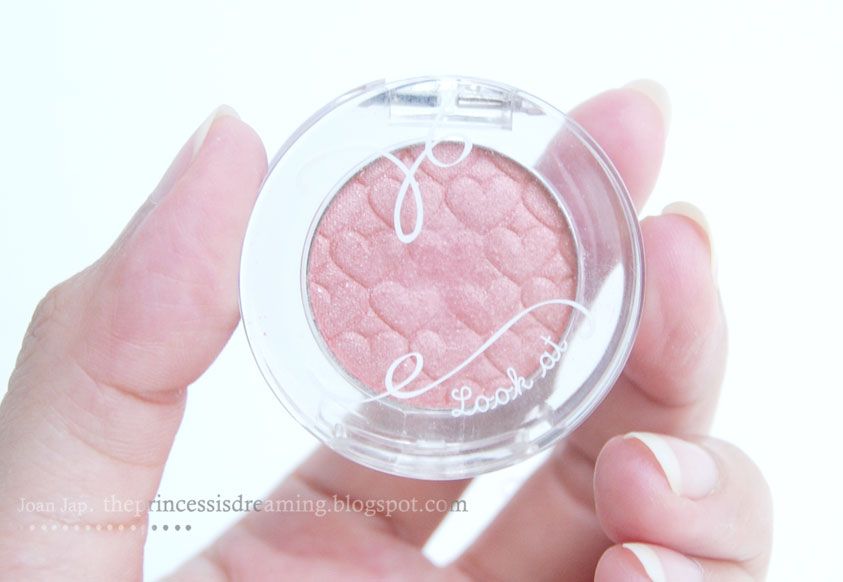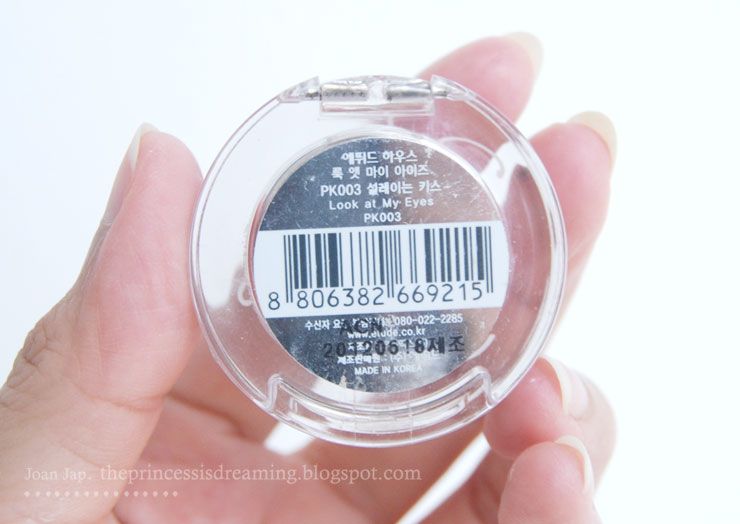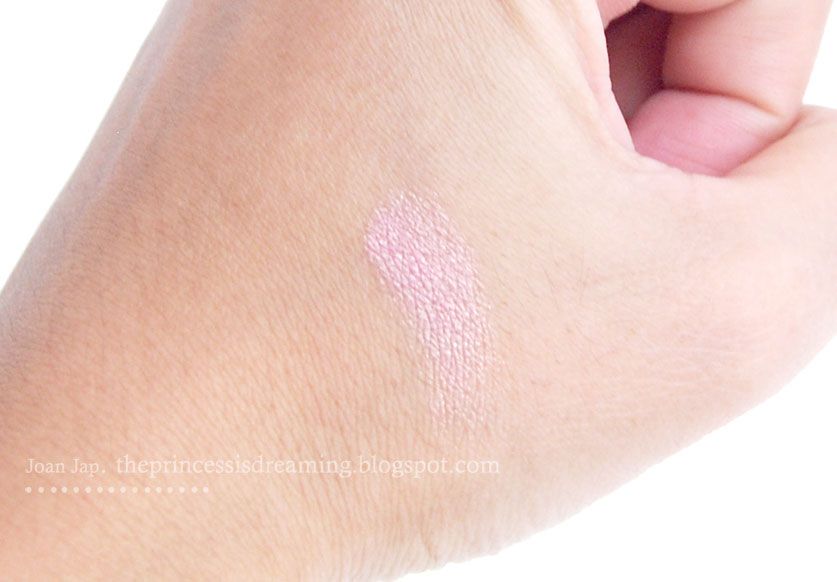 The swatch (outdoor)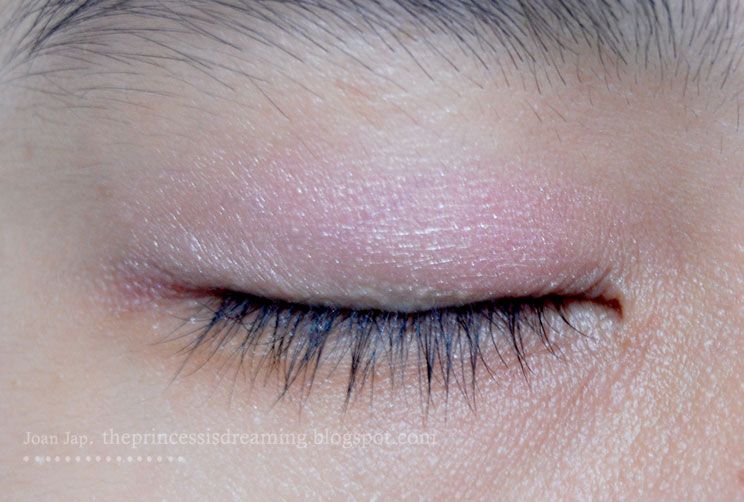 On my lid
My experience:
I like the color because it looks natural. I usually applying eye primer before eyeshadow. Eye primer will make the shadow last longer and pops even more.
When I don't use eye primer, the shadow can easily get removed.
I never had another pink shadow before this, so I don't have comparison. But I will try other eyeshadow next time (:
If you want to see the whole look me using this Look At My Eyes Eyeshadow, you can see on my makeup post inspired by Kim Tae Hae here.