Hello, Hi, Hi, I come back with another Etude House review (Gosh I love this brand!)

If you want to have hair protection that also can make the hair smells nice and silky, this product is a must have for you.

Now, go scroll down!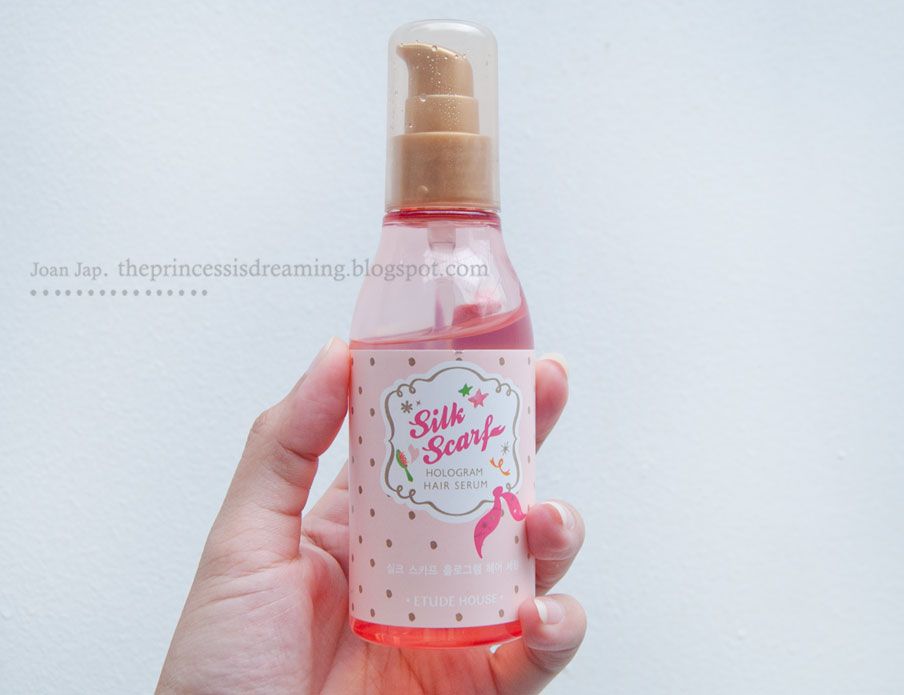 What they say in the packaging:

ETUDE HOUSE
Silk Scarf Hologram Hair Serum

Specially formulated with oil complex and floral scent, this anti-frizz serum creates exceptional shine while sealing the cuticle with a moisturizing layer. [Directions] Distribute evenly throughout clean, towel dried hair, concentrating on the ends.

[Cautions] For external use only. Avoid contacts with eyes. Keep out of reach of children. Discontinue use if signs of irritation and/ or rash appear.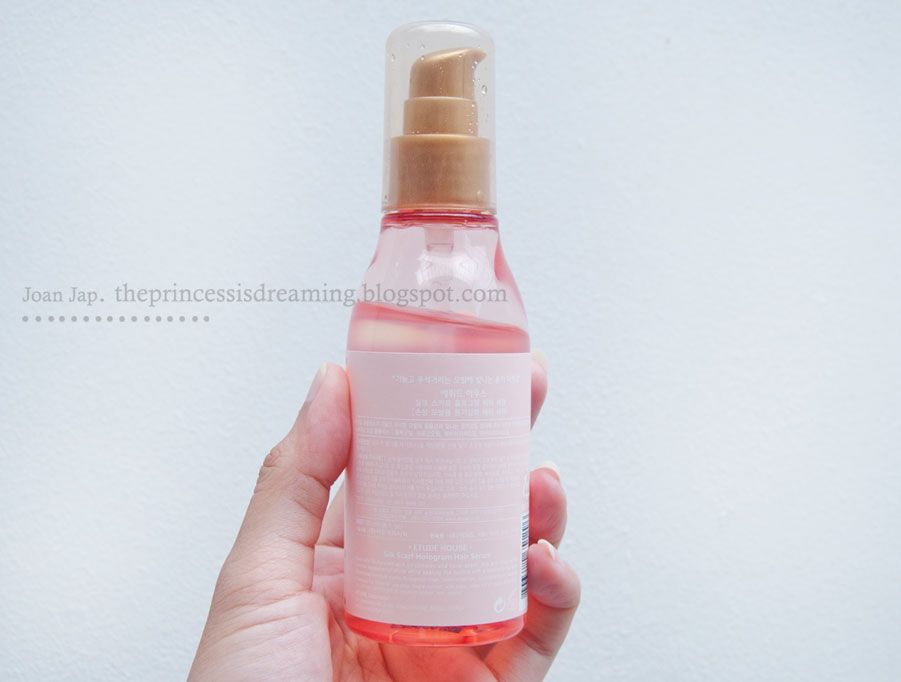 My experience:

For me, this hair serum is proven to make my hair silky shines and smells so so nice! Even if the directions say to use it when the hair is towel dried, I usually use it when my hair is dry.
I need the smell when I go out and I can't wash my hair anytime. But the results, sometimes my hair feels heavy because the serum has thick consistency.

For the consistency, I like Makarizo, Dove and L'Oreal better. They have lighter consistency and make great result to my hair.


This is my hair ends after using Silk Scarf Hologram Hair Serum