eyy! First time I'm doing beauty product review. howhowww....x)

This time I'm gonna show you my new liquid eyeliner from Bourjois called Liner Pinceau (32 noir beaux-arts). I had the recommendation from two of my friends who have already use it, and they like it a lot because the solid black colour and it's easily dry and doesn't smudge all over eyes.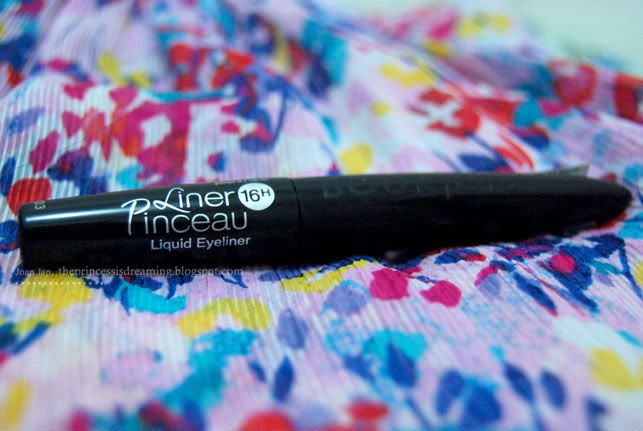 The package says it will last up to 16 hours. Just so you know, the pics were taken after I used it for about 6-7 hours. It still looked in the place. Didn't smudge, didn't greasy. So, the product didn't deceive me! I love this myself and definitely will buy again. (ppsstt.. even my mom will buy this eyeliner xpp)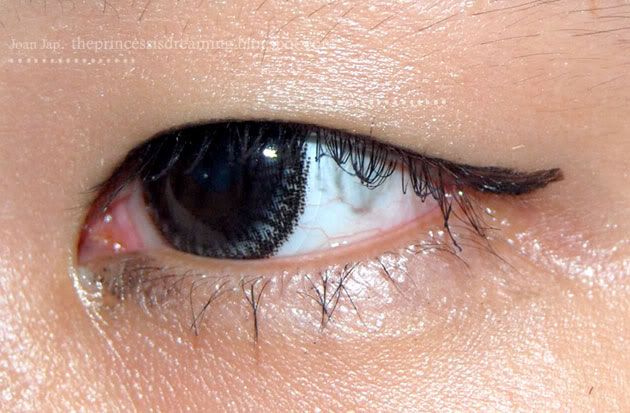 Sorry.. I have monolids xp ~ Hope these are clear enough.
Mascara by Etude House (Oh~m'Eye Lash)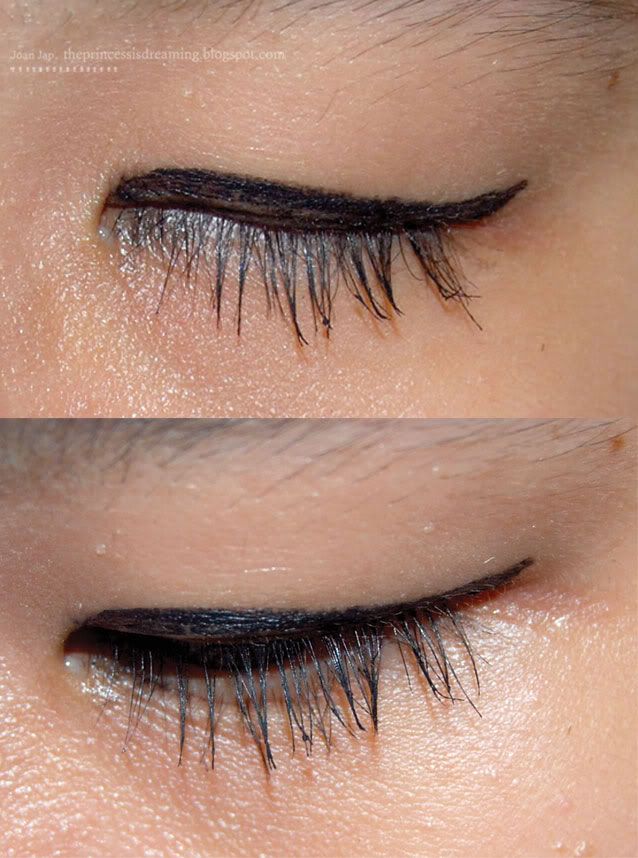 I didn't wear it too much, so it doesn't look that solid.
My current nail art. A bit messy. hohoho..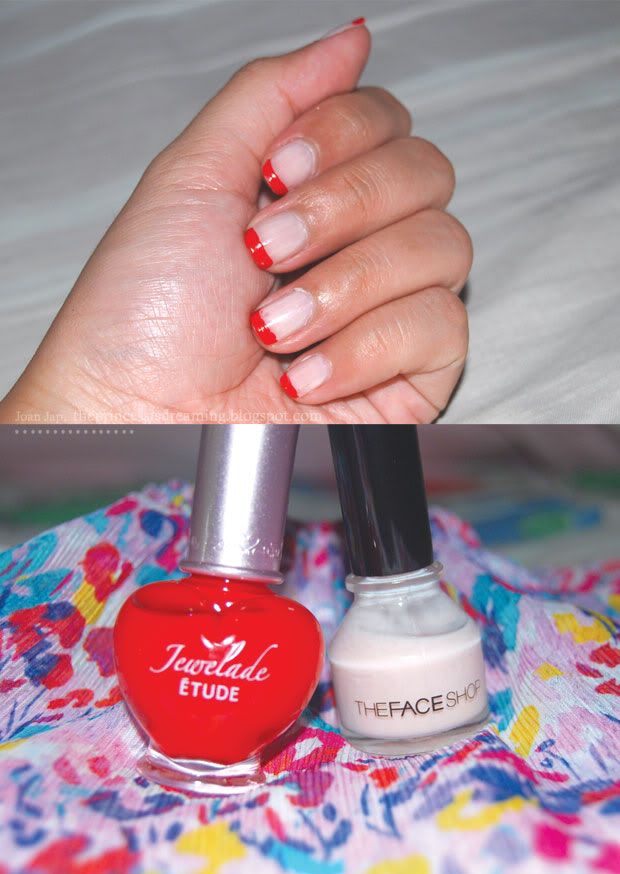 I use Etude House (RD 104) & The Face Shop (BR 801) nail polish