had my first experience volunteering for Benefit Cosmetics Indonesia. Yeyy!^^
Benefit Cosmetics Indonesia opened their first pop up store in Plaza Indonesia, 3rd floor. And… they brought the famous Benefit Brow Bar here too! They need models to become Brow Volunteers, so here I was, registered and went to the pop up store to get my eyebrows arched.

What's so special about the Brow Bar? Even, why we should trust Benefit to touch our brows? Benefit Cosmetics their own signature and method about shaping eyebrows (Benefit also have other signature). The signature brow is called "Brow Arch" and the method to arched them is "Brow Mapping".

Here is Benefit Brow Arch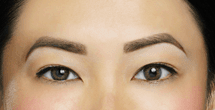 image source: Benefit Cosmetics
And here is the Brow Mapping
image source: Benefit Cosmetics
Now, it's time for me to tell you my Brow Arch experience ;D
I knew this event because I was stalking
Benefit Cosmetics Indonesia's facebook
. I was so lucky because few days before I found the event, I was thinking about how messy my brows are and it would be nice to have them trimmed. I have a thick and hairy brows (this is my signature brows pride ;))

To be a volunteer, I just have to emailed my name and my mobile number. Yes, that's it. Then Chell, the Benefit Cosmetics Indonesia's Beauty Artist and Indonesian Beauty Blogger from Polish Wonderland (Wow!) replied my email about the volunteering schedule choices and we made an appointment based on my chosen schedule.
And, that was my luck. Because I had an appointment on weekday noon, I didn't have to wait to get my brows arched (I hear that they have crazy brow arch queue on weekend. They also have services for customer. It's not volunteering, because the brows are handled by professional. For brow waxing, they charge IDR 90.000). The Beauty Artist who was responsible for arching my brows was an Indonesian Beauty Blogger, Felicia Permata Halim from bubblegum-happiness. Wow again! She was so nice and friendly. And she looked a lot like Selena Gomez(:

So, when I got there, I was asked if I eat or use certain drugs or chemicals, peeling, had waxing method before and etc. After that I was given a form about the terms and condition to be a brow volunteer, if I'm aware the risks of getting my brow arched with waxing method (like redness). Then I had to sign it.

These are beauty tools to help my brow getting pimped! ^^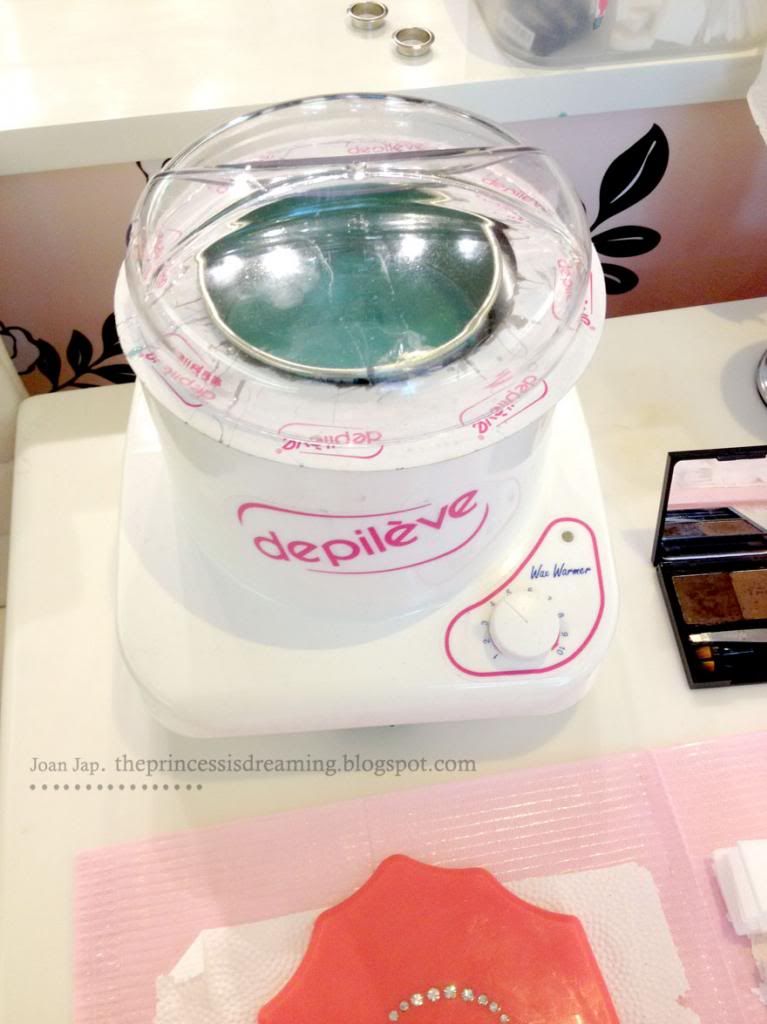 After the procedure is done, Ci Feli started to brow mapping my brows to defined what best brow arch that suits my face shape. It had been a long time since the last time someone make up my face, so I was a bit nervous. My head were shaking every time her hand came close to my face. So she told me to close my eyes. My subconscious mind to make self defense was very strong xp
Here is how to brow mapping.
As you can see at the picture above, the thick black drawing was the eyebrow shape I should have later. The hair outside the draw line would be trimmed.
This was the wax paste they used to wax brows. This wax was special from Benefit Cosmetics
So, my brows were being waxed, tweezed, and trimmed.
My left brow after that wax, tweeze, trim things. This hasn't finished yet.
My wild brows before. kkk~
With the Benefit team
Chell, me, Felicia, Naomi (from Benefit Singapore. She's the trainees' mentor)
So, do you want to get your brows arched? Check the Benefit Cosmetics Indonesia social media here: